All,
Those who have followed my ramblings recently will know that at my site actinic out catches MV but seems most effective when the MV is also lit in the near vicinity.
Pictured below is what I have christned the DLS (dual light source) Robinson.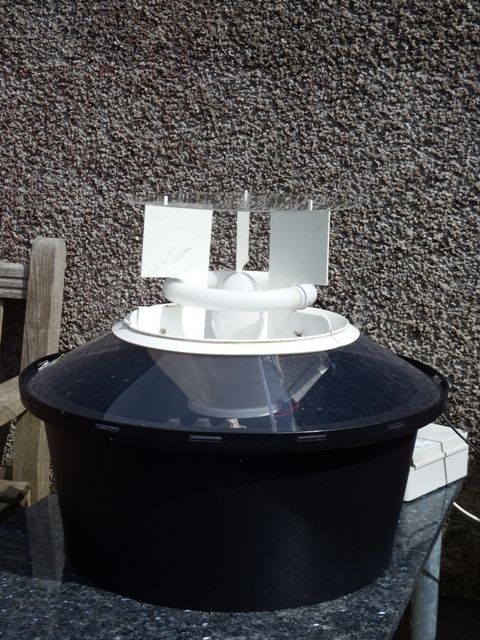 The conversion is simplicity itself and cost less than £40. All that's needed is a circular 368nm actinic tube, a G10Q wiring socket, an electronic ballast and some white polypropolene for the baffle extensions.
Wether or not it will be effective is going to be difficult to evaluate in anything like a scientific manner, all I can really do is run it with and without the actinic lit on alternate nights and see if any sort of pattern emerges.
What I don't know is if light shining through the unlit actinic tube will be filtered in such a way that only UV passes through but my assumption is that as MV doesn't emit UV below about 400nm the unlit tube can't 'generate' shorter wavelenght UV.....Perhaps somebody reading this who knows about such things could expand on the subject. If not a forum member please contact me direct (
nickcandlish@aol.com
)
For the record first trial on Friday 22nd produced White Shouldered House Moth and Dark-barred Twin-spot Carpet the latter being new for site.
Saturday 23rd was better producing singletons of
Elephant Hawk Moth
Pale Prominent
White Ermine
Scorched Wing
The Streamer
Small Square Spot
Nick.