All,
Rather off script for this forum I know but I thought a brief report on my holiday trapping results from Lewis (NB218348) and Harris (NG037835) might be of casual interest.
LEWIS (6 NIGHTS)
Antler Moth 60
Barred Red 1
Bright Line Brown Eye 3
Brimstone 3
Burnished Brass 27
C/LC Rustic 47
Confused 1
Dark Arches 98
Dark Marbled Carpet 4
Dotted Clay 18
Double Dart 3
Flame Carpet 2
Garden Tiger 94
Gold Spot 16
Green Carpet 4
Ingrailed Clay 9
July Highflyer 3
Large Yellow Underwing 25
Lesser Broad Bordered Yellow Underwing 1
Lesser Yellow Underwing 1
Light Arches 2
Light Emerald 1
Magpie 2
Middle Barred Minor 2
Mottled Beauty 6
Northern Spinach 1
Oblique Carpet 1
Pebble Prominent 2
Beautiful Golden Y 17
Purple Bar 2
Red Carpet 3
Silver Y 1
Six Striped Rustic 21
Smoky Wainscot 29
Snout 1
Straw dot 1
Striped Twin Spot Carpet 1
Treble Bar 1
True Lovers Knot 2
Wormwood Pug 15
Confused which Roy Leverton kindly ID'd was the most notable species, the VC110 recorder told me that it has only previously been recorded from Eriskay some 50 miles to the south. The sheer numbers of Garden Tiger surprised me as did the Hebridean form of Lesser Yellow Underwing
OBLIQUE CARPET
STRIPED TWIN SPOT CARPET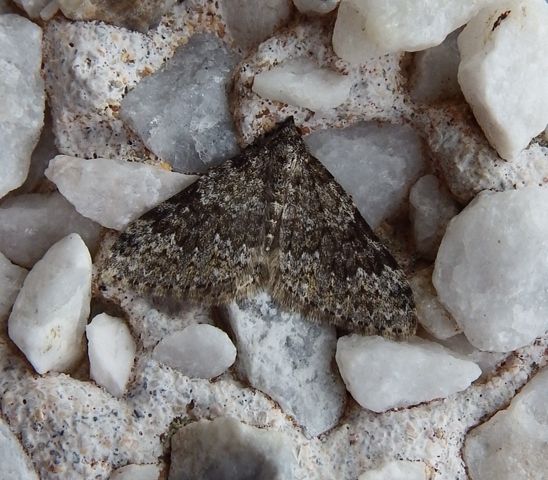 MOTTLED BEAUTY
NORTHERN SPINACH
GARDEN TIGERS
CONFUSED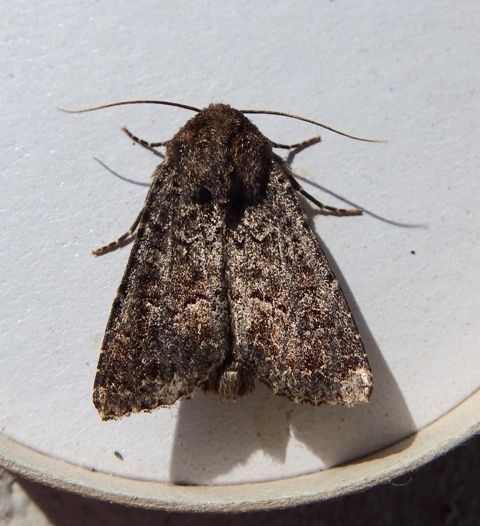 LESSER YELLOW UNDERWING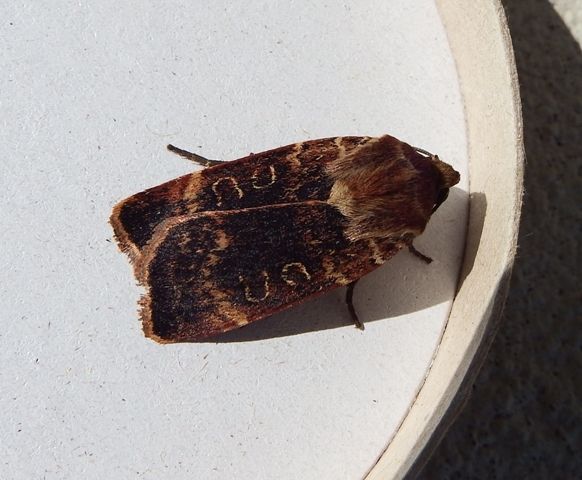 RED CARPET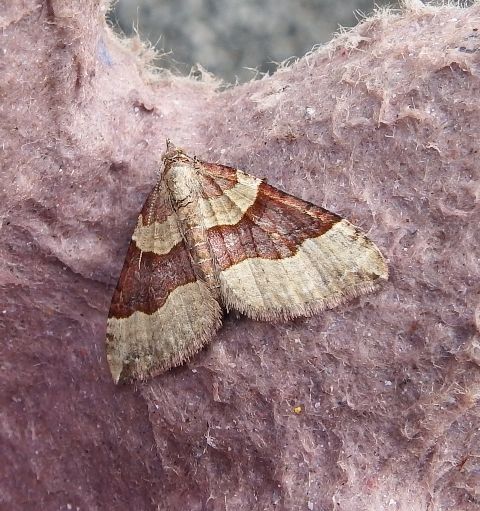 WORMWOOD PUG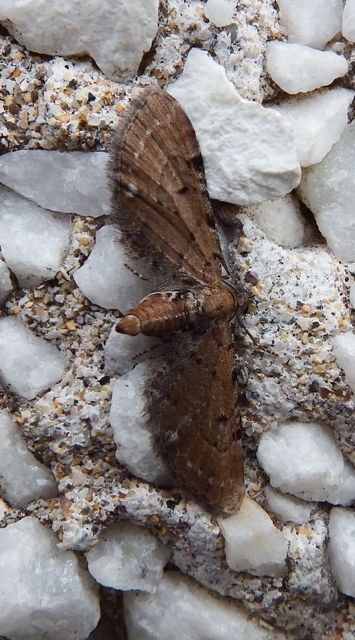 DOUBLE DART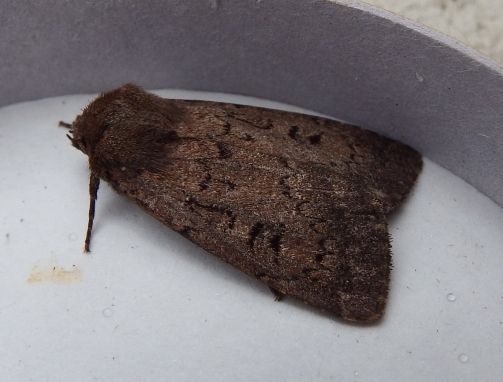 HARRIS (5 NIGHTS)
Antler Moth 38
Bright Line Brown Eye 2
Burnished Brass 3
C/LC Rustic 1
Campion
Dark Arches 66
Dark Marbled Carpet 1
Dotted Clay 2
Garden Tiger 1
Gold Spot 4
Ingrailed Clay 11
Lesser yellow Underwing 15
Northern Rustic 1
Beautiful Golden Y 5
Pretty Pinion 1
Purple Clay 5
Small Wainscot 6
Smoky Wainscot 7
True Lovers Knot 5
Yellow Shell 1
NORTHERN RUSTIC
CAMPION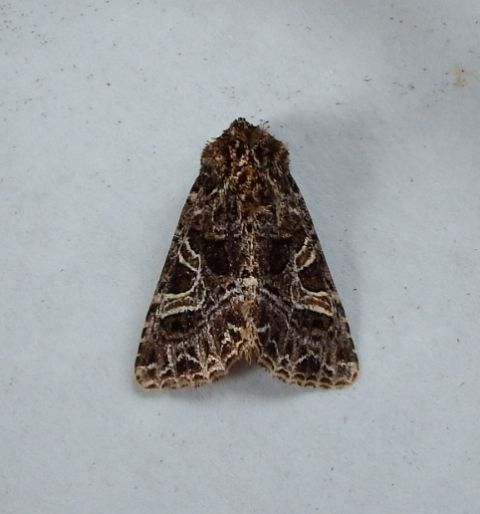 INGRAILED CLAYS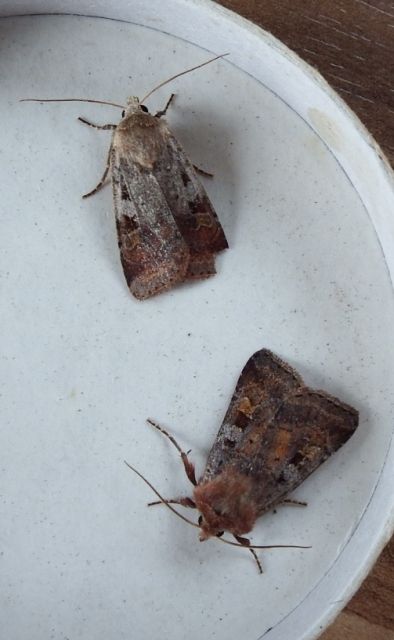 PRETTY PINION
KNOT GRASS LARVA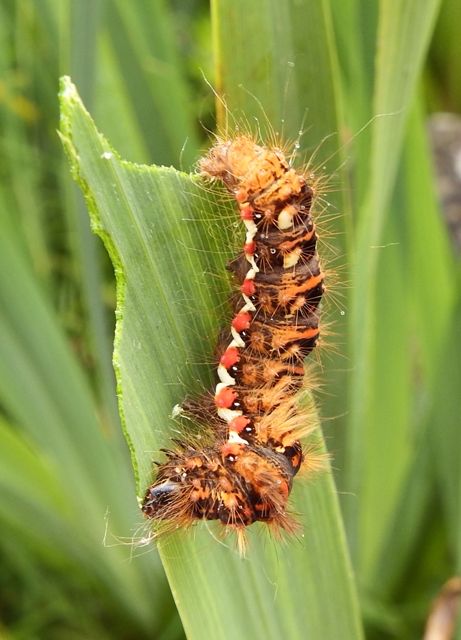 The habitat by the cottage in Harris seemed dour and to some extent this was reflected in the catch although the weather wasn't as 'mothy' as it was in Lewis. It would appear that both 10k squares have only occasional casual records, so on that basis all the records are worthwhile. I found quite a number of Knot Grass Caterpillars munching Yellow Flag Iris in what was probably a derelict sheep fold and hence sheltered, despite quite a search there was no sign of them or feeding activity elsewhere in the area.
We got over to St Kilda whilst staying in Harris and I came across last years Lepidoptera report in the 'St Kilda Mail' (an annual publication)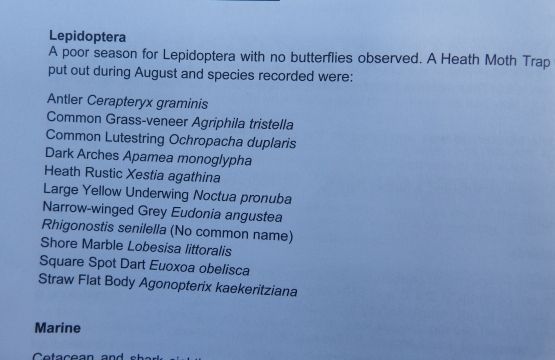 Although reportedly a bad year the paucity of species amazed me. Determined to come home with a photo of a St Kildan moth I took numerous images of 'grass moths' only to discover when we got back to the boat that the function dial on my camera had moved and the auto focus macro was disabled, I suspect that my binoculars had rubbed against it. The only two images that even look like moths are below!!
Nick.