All,
A bit of rather fetid ditch in Shewalton Wood has looked promising (for what I don't know, just promising!) for a year or two...I cycle past it frequently.
Passing it yesterday I saw lots of small white moths on the wing which proved to be Small China-Mark. I went back today armed with camera and pots and below is the result. There were many hundreds of them, all males. The females are pale brown and only fly at night according to British Pyralid Moths, Goater 1986.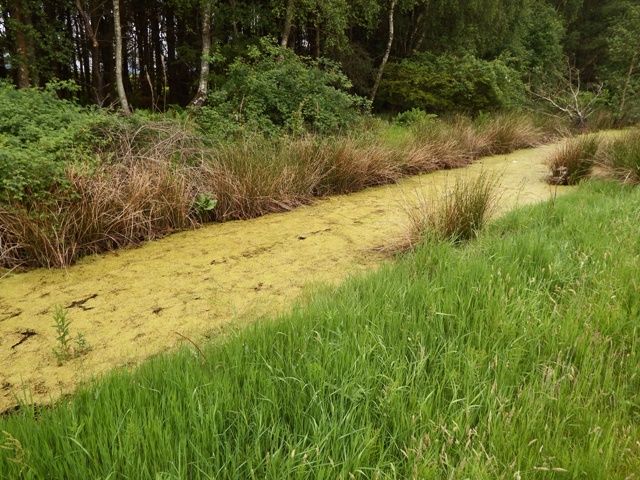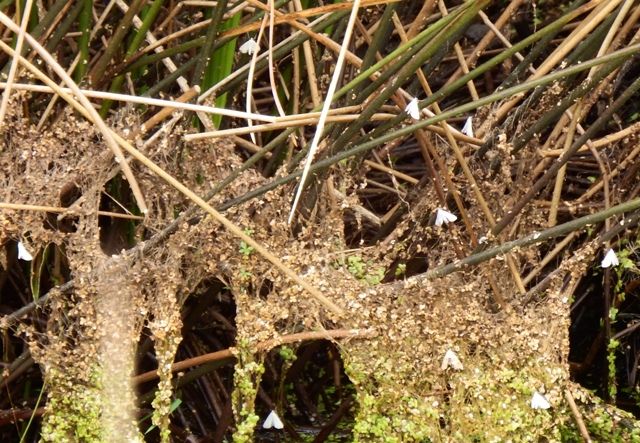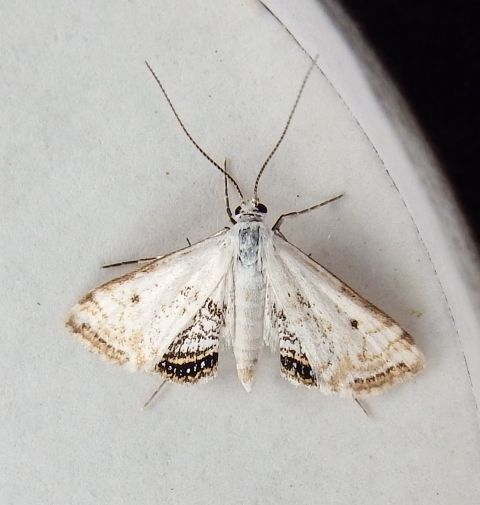 If anybody feels inclined to go and see them they are towards the Papermill end of the route 7 cycle track, specifically NS3390835275.
Nick.